Flexible Financing to Fit Any Budget
A large, unexpected expense such as a broken HVAC system is never a pleasant surprise. However, you don't have to suffer through an uncomfortable season. You can take advantage of one of our several smart financing options.
Life Happens, We Help
Russell & Abbott offers special financing on the purchase of your new home comfort system. There's an option available for most qualified customers. Qualified applicants can receive special financing terms for 60 months.
Financing your new system is a seamless process. We offer promotional financing options with no pre-payment penalty. Our full service financing team has the expertise to guide you through the process and select the best option for your need. There is no down payment necessary and no penalty for paying off your purchase early.
Hearth Financing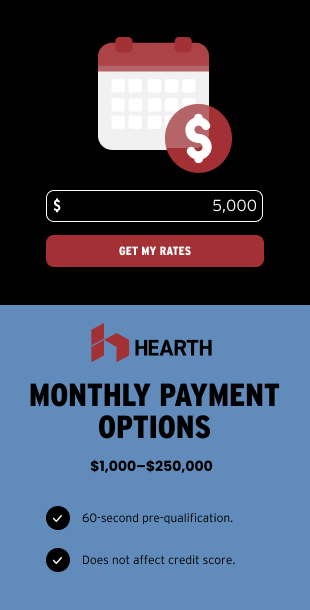 Vanderbilt Mortgage and Finance
Whether you're planning energy efficiency upgrades or tackling an emergency repair, Vanderbilt Mortgage and Finance has an affordable, long-term financing solution to help make your home more comfortable. Apply now to let us help give your home a HUG with our Home UpGrade loan.